Meeting Our Customers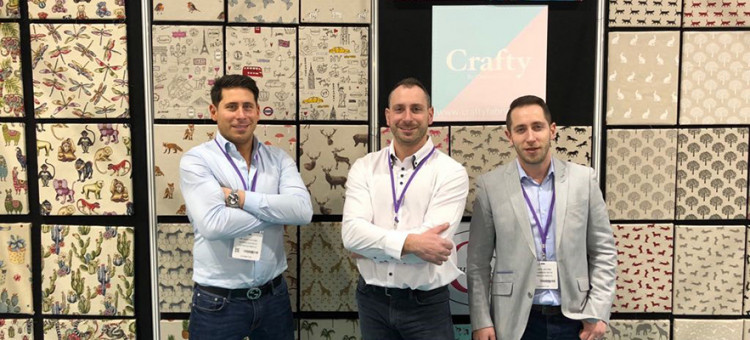 We are always delighted to meet our exisiting customers and welcome new customers. We exhibit yearly at the CHSI Craft Hobby & Stitch Show and also have a team of sales representatives who are enthusiastic to visit you!
You can always visit us at our new premises Monday – Friday 8am-5pm (weekends by appointment only), one of our crafty team will always be at hand to greet you give you the grand tour. You can also cant some great deals on our special offer fabrics when you visit!
We are exhibiting 17-19th February 2019 at the CHSI Craft Hobby and Stitch show, please come and visit us and be the first to see our new trend setting designs and qualities. Register here directly https://chsi-2019.reg.buzz/
---